---
---
Horse and Cart
Keira Martin, Sonia Sabri & Spin Arts
A travelling site specific performance, Horse & Cart combines traditional Irish and Indian music and dance, and champions the similarities between working class people from the Indian Subcontinent, Bradford, and Irish lands. This piece was produced by Spin Arts and performed in the summer of 2021.
---
Distant Drums
Donald Edwards, Madu Messenger, Macka B, Vibronics, Keira Martin, Shahada Nantaba Sekajja, Hugh Davies, Whispered Tales
Distant drums is an outdoor performance that shares the story of Reggae sound system culture and its' role in the fight for racial equality. Keira performed this choreography by Donald Edwards in the summer of 2021, with fellow performers Shahada Nantaba Sekajja and Hugh Davies. The work, accompanied by music by Vibronics, was produced by Whispered Tales.
---
Earth Mothers
Keira Martin, Sonia Sabri & Spin Arts
Combining Indian (Kathak) and Irish dance, Earth Mothers, a new, bold and thought- provoking narrative work, sees two other-worldly women re-born to Earth.Distraught by the political and social challenges the people are facing, and the destruction of the planet, they seek to pass on their wisdom, traditions and cultural perspectives with the hope that this can save the world. Sonia Sabri and Keira Martin take us on their journey with tantilising, fast-paced footwork, ritualistic movement, spell-binding songs and story-telling, which will capture the audiences' hearts. Earth Mothers is layered with undertones of politics, gender, equality, identity and diversity, and delves into the cross- overs between to the two dance styles, as well as both their cultural heritages.
Composers and live performers, Archita Kumar and Amy-Rose Atkinson, play traditional Indian and Irish music with a twist, building atmosphere and a sense of time gone by. Commissioned/supported by Spin Arts, Arts Council England, Baithak, Dance Studio Leeds, Stage@Leeds, Birmingham Dance Hub and Sadler's Well.
---
Familiar Struggle
A short film collaboration with Wayne Sables
Commissioned by Surf The Wave, Pavillion Dance South West 2020
---
Good Blood
'Good Blood' is a production that looks closely at the relationship of two sisters: Keira and Sioda Martin. Entertaining and familiar scenarios are refreshed and brought into focus to shed new light on family ties; the bonds that hold us together and the people that make us. Both sisters are inspired and influenced by their working class upbringing, politics, Ireland, dance and music. They are both mother's and have an unforgettable dynamic that is humorous and heartwarming. Bringing personal, shared experiences, to the stage. Good Blood explores the journey from childhood to womanhood. If there is one thing they both agree on, it's that you don't get nowt without hard graft!
Good Blood was refreshing to watch, a story of home and of family ties, we are carried through an Irish/Yorkshire melded story'

Emily Snow, Snow Moves
'I was extremely moved by the deep connection which they felt to their roots and how this was tied to the incomparable bond which two sisters share.'

Rosie Stebbing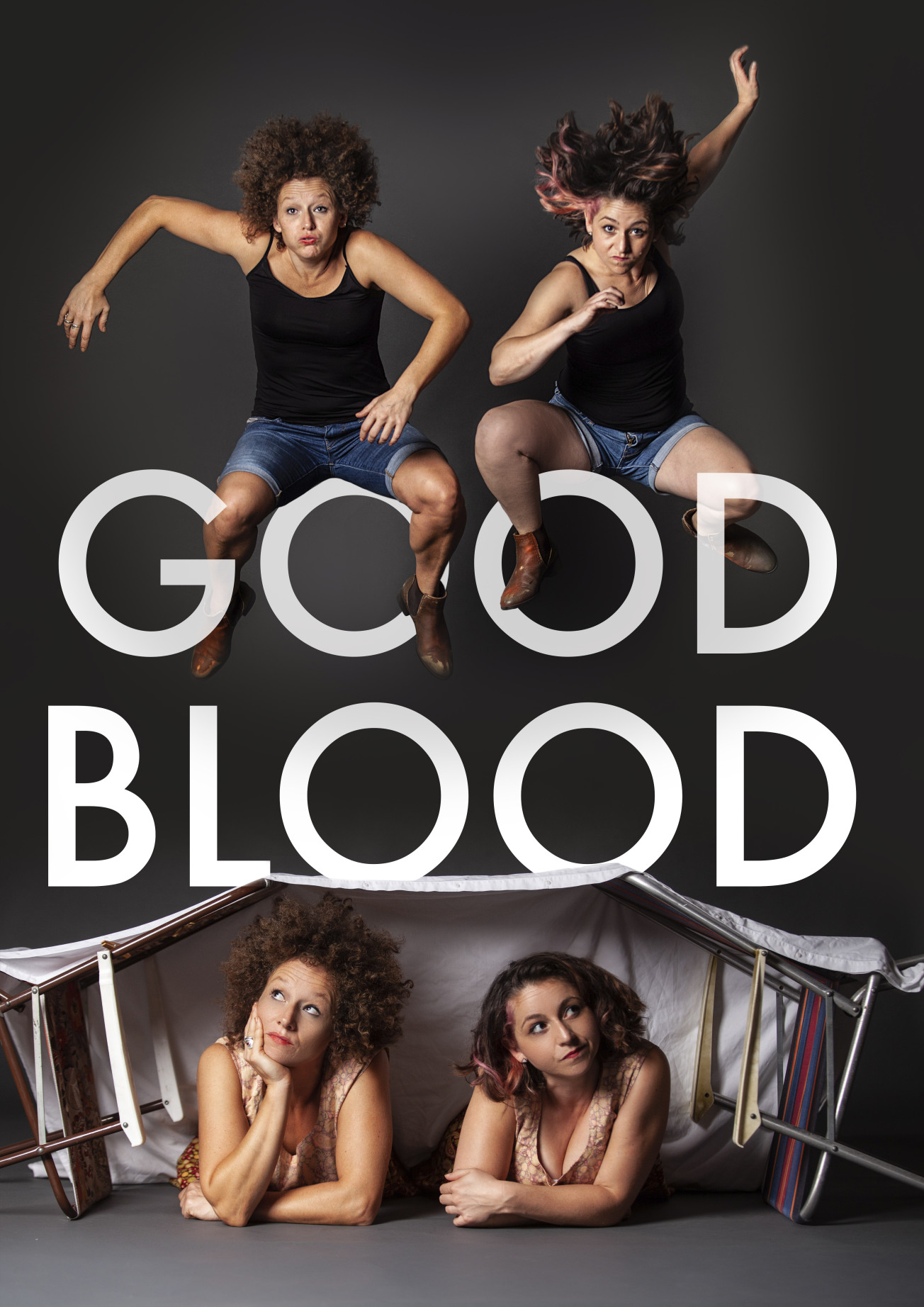 Good Blood Promo
Good Blood at Slung Low
Good Blood at AMATA
---
Wild Card at Sadlers Wells
Sadler's Wells Wild Card returns for its ninth season offering bespoke evenings of works curated by the next generation of dance makers. This edition invites dance artist Keira Martin to the Lilian Baylis Studio to present the world premiere of Where Ye From, on Thursday 9 May 2019.
Presenting a dynamic evening of live music, dance and spoken word which draws on Irish, African and Jamaican influences to ask 'who owns culture?'
Wild Card Reviews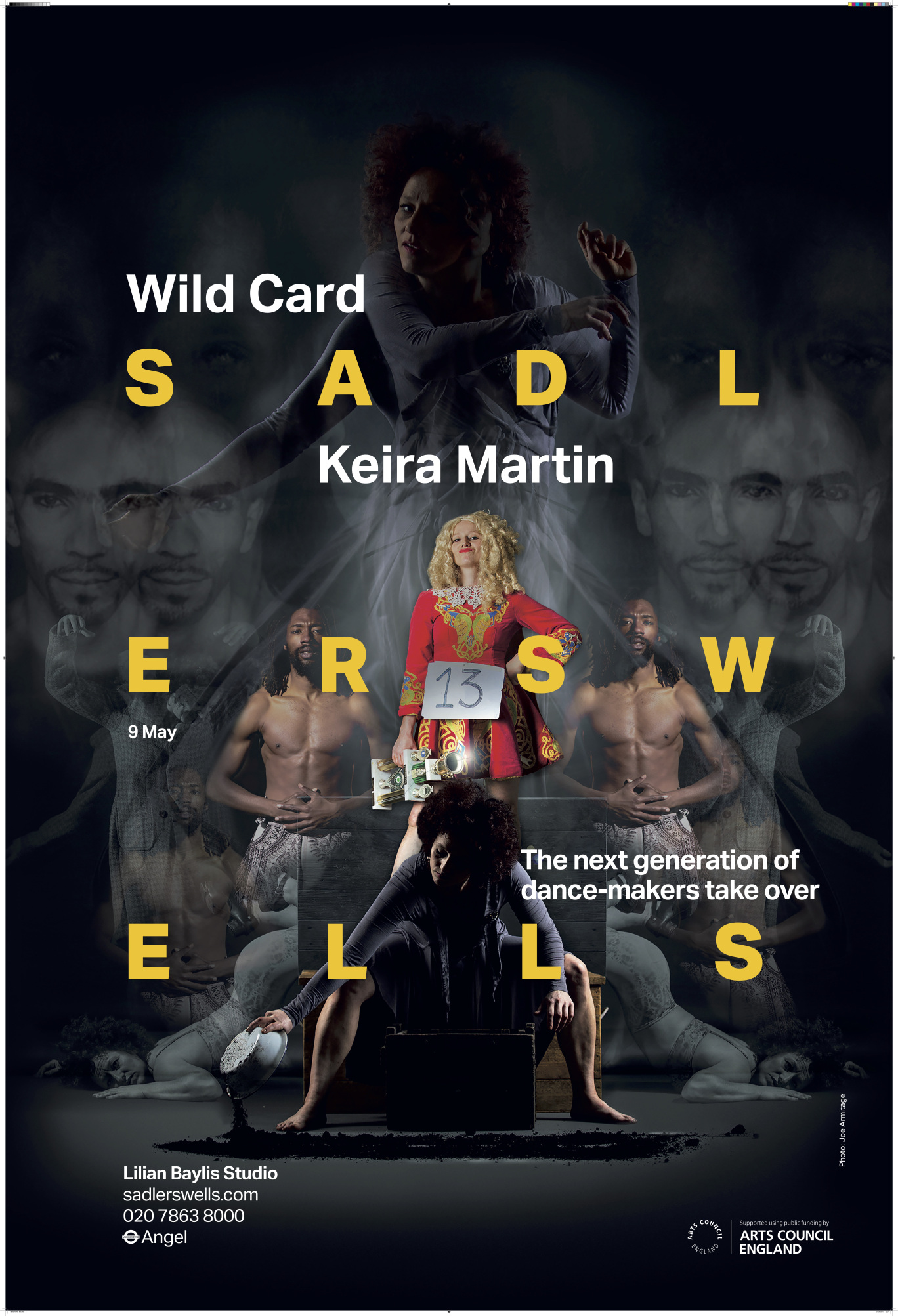 ---
Here Comes Trouble
'Here Comes Trouble' is a rigorous personal investigation into womanhood and Keira's individual identity. Choreographed by Keira Martin, Directed by Charlotte Vincent, Designed by Ryan Laight and original music composed by Jamie Roberts. Through a series of robust episodes drawing on social and cultural influences from Yorkshire, Ireland and Jamaica, Keira rhythmically weaves together traditional music, authentic song and gutsy dance. She shares hard hitting and heart-warming chapters of her life to courageously address stereotypes and challenge labels. Witness her build bridges and burn them again, each time revealing a deeper layer of herself and her heritage. This feisty yet vulnerable performance is entertaining and demonstrates the power and elegance of women in a very real and honest way.'
This Blue Elephant show was a preview for Edinburgh, and if this is a journey you are taking, Here Comes Trouble should be at top of your list of things to see.'

Richard Maguire, The Reviews Hub
Keira was awarded The BENCH fellowship 2016 -2017 The BENCH is a programme developed in direct response to serious concerns about the lack of equality faced by female choreographers within the dance sector. Here Comes Trouble toured on NRTF Dance Menu 2017-2018.