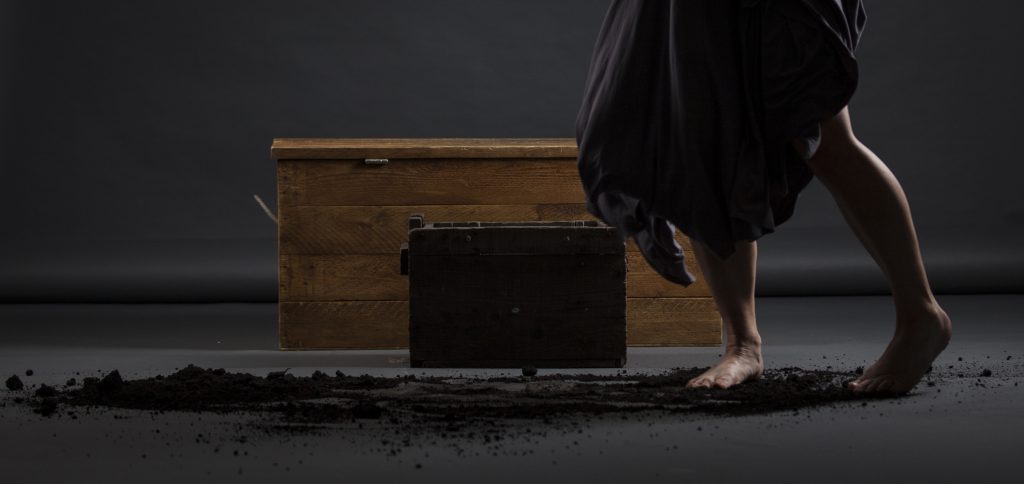 Summary
Keira is an accomplished interdisciplinary artist based in the UK combining traditional and contemporary arts and art forms.
Her established international career spans over 20 years around the globe. With an outstanding reputation for her skills within the arts industry she has gained recognition in her field as a Director, Choreographer, Performer, Storyteller, Singer, Musician, Mentor and Facilitator.
Keira fuses both the old world and the new within her artistry through her joint love for traditional and contemporary arts and culture. From a working class background, Keira's work openly highlights social and political issues related to identity, gender, social justice, culture and class. Uniting multiple art forms she creates hilarious, nostalgic and familiar family scenarios for the stage and audiences. This is driven by her passion of using the arts to bring people and cultures together to make positive connections.
Keira's instinctive talent has resulted in her work being shown in some of the UKs most prestigious venues including Royal Opera House and Sadlers Wells. Her choreographies have crossed the globe to places such as Bermuda, Jamaica Costa Rica, Brazil, Ireland and USA.
With a down to earth manner, it's not so much about the venue that interests Keira, but more about connecting with the people wherever it is she goes. Keira has toured her work on the Rural touring circuit for over a decade, visiting communities and performing in village halls up, down and across entire UK.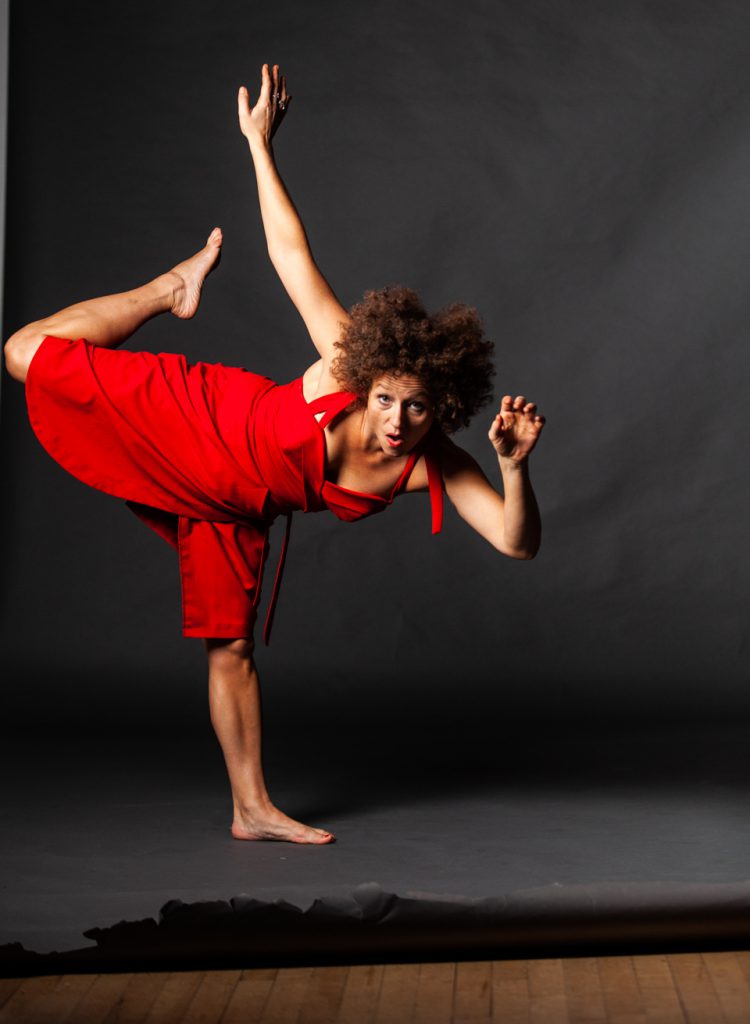 Keira's work is regularly funded by Arts Council England alongside many other partners and supporters. She is a Sadlers Wells Wild Card Artist, associated artist of the Rural Touring Dance Initiative, a BENCH fellow, a supported artist with Leeds Dance Partnership and Surf the Wave as well as assistant programmer of The Civic in Barnlsey. She sits on the board of Dance United and that of her son's primary school in Leeds.
Outside of her own work Keira regularly performs and collaborates with other independent companies and artists. She champions grass-root engagement, young people and the mentoring of future generation artists, regularly teaching across all ages and abilities.
Keira continues to create work for a variety of venues and spaces. Her new work, "Good Blood", (created and performed with her sister Sioda Adams), was the first live Dance event after the Covid-19; performed on a lorry in a car park in partnership with Slunglow and Leeds Dance Partnership.
"Good Blood" is planned for a 2021/2022 In the meantime Keira continues to create another work in collaboration with Sonia Sabri called, "Earth Mothers", produced by Spin Arts.
Keira was commissioned by Surf The Wave 2020 to make a short film in collaboration with Wayne Sables " Familiar Struggle''
Scroll down to read more about how Keira forged her career…
Background
Keira's access to art was via the family culture and heritage. Born and bred in Barnsley, Keira is a true Yorkshire lass raised by parents who were Irish Folk musicians/ singers. Dipped in this culture from birth, this gift has allowed Keira to evolve into the extensive artist she is, but this hasn't come without challenge from adversity and elitism from society and the dance industry itself. Her mission still remains to change the bias many working class people and artists face on a day to day level.
Her early influences of dance started at weekly traditional Irish Step dance classes at the local Catholic Church for a total of 25p per class. Yearly trips to Ireland, folk festivals and community Ceilidhs all influenced Keira's strong passion for cultural traditions and the old ways. With a musical and creative upbringing, Keira was performing in music and street theatre from an early age whilst also competing in traditional Irish Step Dance at International level. At age 16, she started her studies in contemporary dance Northern School of Contemporary Dance (Leeds) and further excelled in her artistry at the New School for Dance Development (Amsterdam).
In 2005 Keira Martin found her calling in making artistic work fusing traditional Irish folk music and dance, contemporary dance, cultural diversity, politics and reggae. Her first major work, "Threads", toured UK wide throughout 2005 to 2014 with appearances at venues including The Purcell Rooms at Queen Elizabeth Hall and ROH2 along with extensive rural touring.
Fast forward to now, Keira has gained an abundance of experience through hard-grit and infinite work in the industry… and here she is.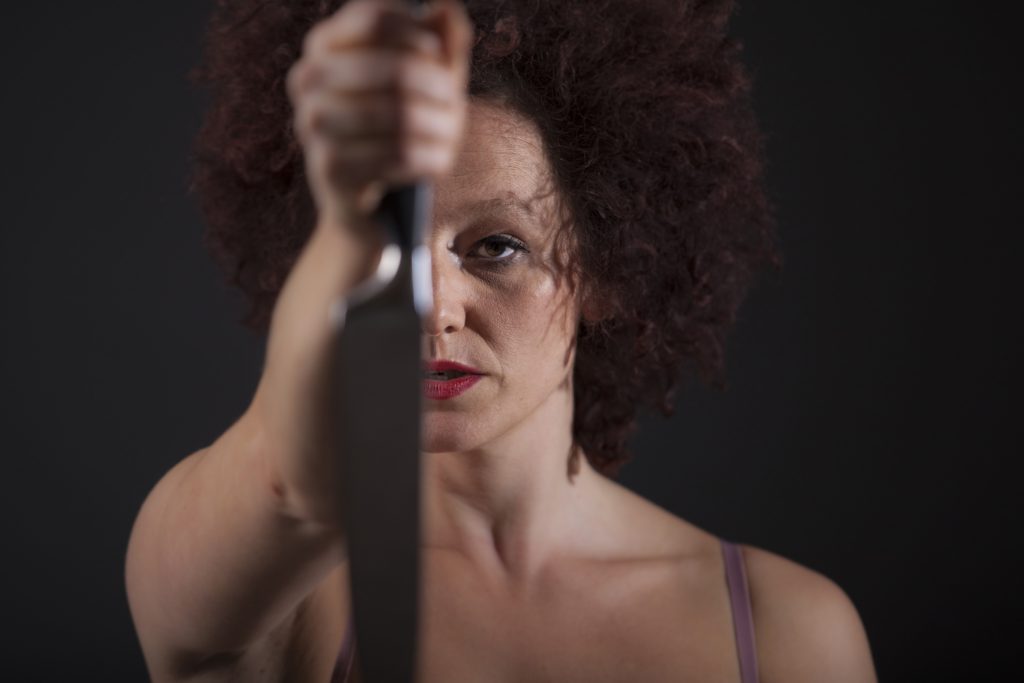 With Keira Martin, what you see is what you get! A working-class lass who makes hard hitting work full of emotive passion. A born performer and leader, Keira has an extensive library of creations which are renowned for being honest, passionate and emotive. Her down-to-earth manner, imaginative choreography and hard-working ethos inspires audiences of all kinds. She is a driven to continue representing the working-class women and those who identify themselves as from more than one culture in life; through her art, practice, teaching and performances.
Keira remains a widely sought after collaborating artist and performer. She has worked and toured within a range of other artistic projects including: Fidget Feet Aerial Dance Theatre,Yolande Snaith Kompany Malakhi, Luca Silvestrini, Assault Events, Charlerio/PlanK, Biserk Dance, State of Emergency, Bermuda Dance Co, Nathan Trice Dance Rituals and Spirit of The Dance, Jonathan Burrows, Bawren Tavaziva, Beth Cassani, Luca Silvestrini, Donald Edwards, Yael Flexor, Nic Sandiland, Darshan Singh Bhuller, Sally Marie, and Vincent Dance Theatre, Channel 4 Random Acts, Maverick TV, Mobius Dance Theatre, Autin Dance Theatre, Hayley Youell, Wayne Sables Project, Company of Others, Gregory Maqoma, Creative Recovery, Kofi Walker, Earth-Bound, Bent Architect and Slanjayvah Danza to name a few! Keira is also a musician in her own right and has collaborated with a range of musicians including Jamie Roberts, John Joe Kelly, Damien O'Kane, Mike McGoldrick, Rachael McShane, Cormac Byrne and Archita Kumar.
Fun facts about Keira is that she tapped danced with the artists SEAL on a stage in the ocean which was aired on BET! Keira won a Northern Soul dancing competition in Scarborough years ago…she hadn't even entered!